Irvine Area Attractions & Things to Do
Irvine area attractions include everything from major water and theme parks to Ducks NHL hockey and Angels baseball games to some of the most scenic and sexiest beaches in Orange County and southern California.

Verizon Wireless Amphitheater.
Come through and watch a live concert at the Verizon Wireless Amphitheater in Irvine, California. The Verizon Wireless Amphitheater is one of Southern California's biggest outdoor concert theaters, being able to seat over 16,000 fans.
Los Angeles Angels Baseball.
At Angels Stadium in nearby Anaheim, see the 2002 World Series winning Angels take the field. Train's calling All Angels starts the beginning of each game The Angels have won the AL Western Division five times In the last seven years, http://losangeles.angels.mlb.com/index.jsp?c_id=ana.
Honda Center.
Take in a Ducks NHL hockey game; see big name concerts such as Nickelback or Shakira; or special tours such as the American Idol live tour at this Orange County entertainment venue and attraction, http://www.hondacenter.com.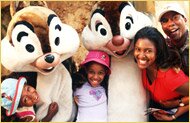 Disneyland.
One of the largest and most popular Orange County attractions is just a short trip away. See Mickey, Minnie, Peter Pan, Winnie the Pooh, Alice in Wonderland and many of the world's most beloved characters and rides during a visit to the Magic Kingdom. Each evening fireworks still go off over Sleeping Beauty's Castle. Transportation from shopping center South Coast Plaza to the Disneyland is available daily, http://www.disneyland.disney.go.com.


Knott's Berry Farm.
This former roadside berry stand has turned into one of the most popular attractions in Orange County. Enjoy six themed areas, rides, plus restaurants serving the same chicken dinners that made this southern California attraction so well known, www.knotts.com.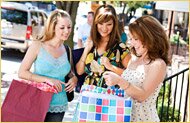 Irvine Shopping Centers & Malls
Irvine Spectrum Shopping Center.
Shop more than 130 retail stores including H & M, lululemon athletica, Nordstrom, and more, plus purchase Disneyland tickets, get free WiFi in the food court, ride the carousel and dine at dozens of Irvine restaurants, http://www.shopirvinespectrumcenter.com.
South Coast Plaza.
At this upscale Irvine area shopping mall, you'll find high end stores such as Chanel, Hermes, and Escada, as well as, major department stores such as Sax Fifth Avenue, Nordstrom and Bloomingdale's, plus several performing arts centers and hundreds more stores at the shopping centers across the street, http://www.southcoastplaza.com.


Orange County Beaches
Laguna Beach.
Don't be surprised to see dance competitions on the boardwalk, reality celebrities and plenty of beautiful people in this Orange County beach town, also known for good surfing and art galleries. Cosmopolitan and Forbes both named Laguna Beach one of the sexiest beaches in the U.S., http://www.lagunabeachinfo.com.
Newport Beach.
Sun on the sandy beaches, take in the sunset, walk the piers, play in the tide pools or watch the numerous boats and yachts go in and out of this popular beach for boaters. (In fact, it's the largest recreational harbor on the west coast, http://www.visitnewportbeach.com.)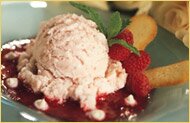 Irvine Events & Activities
Anatolian Cultures & Food Festival.
Discover the wonders of Turkey at the largest Turkish festival in the world, which takes place on the grounds of the Orange County Fairgrounds each May. Watch whirling dervishes and sample Turkish foods such as kofte (Turkish meatballs), or Turkish ice cream, known for keeping its shape, and shop the grand bazaar at this Orange County event, http://www.anatolianfestival.org/.
Irvine Global Village Festival.
Each fall the city of Irvine celebrates with this free international festival complete with food from around the world, crafts, music and dancing. It all takes place in Bill Barber Park in Irvine, and it's the largest multicultural festival in Orange County, http://www.cityofirvine.org/globalvillage.