University of California Irvine
The city of Irvine grew out of the creation of UC Irvine, which was founded in 1965 as one of 10 University of California public campuses. UCI is situated on the site of 1,000 acres originally donated by the Irvine Company, which, along with the university planned the city of Irvine around the UC Irvine campus. Today, UCI is the largest employer in Orange County.

UCI Hotel.
Coming to Orange County and need a hotel near UC Irvine? Our state of the art UCI hotel is located within minutes of UC Irvine, and offers in-room business centers, free Internet, premium, eco-friendly bedding in our Executive Suites, in-room DVD player and digital alarm clock radio with MP3 hookup, plus complimentary hot buffet breakfast, outdoor heated pool and jacuzzi, on-site 24-hour fitness center, laundry facilities, dry cleaning service
and more.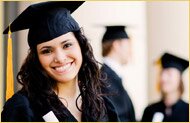 UCI Layout & Schools.
The center of UC Irvine is the circular Aldrich Park, which was modeled after Frederick Olmsted's Central Park in NY. The UC Irvine park features bike paths, pedestrian walkways and a garden in the center. Everything radiates out from the UCI central park, with undergraduate buildings closest to the park and graduate buildings built out from there. Main schools and programs at UC Irvine include the College of Medicine and UCI Medical Center and Master of Arts in creative writing (noted graduates include Pulitzer Prize winning author Richard Ford and Michael Chabon).

UC Irvine Campus Concerts.
One of the more unique ways to see an indie band has to be the Do it Yourself concert series put on by Acrobatics Everyday in UC Irvine classrooms. In various classrooms around UCI, see up and coming indie bands that otherwise might not play elsewhere in Orange County. This unique UC Irvine concert series is also cheap: typically five bands for $5 bucks.